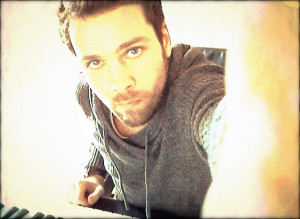 Tobi Vogel is a music composer for Adverts, TV, Film, Games and Artists from Hamburg/Germany. He studied Popular Music and Media (Master of Arts) at Detmold´s esteemed "Hochschule für Musik", one of the leading institutions for professional music education in Europe.
Since 2008 Tobi  has written music for brands like Aachen Münchener, Nivea, Windows Phone, Porsche, Coke, OBI, Glossybox and Microsoft.
For the american TV-Spot of Maxwell House, Tobi Vogel collaborated with the british singer Olivia Broadfield who racked up over 50 TV placements such as Vampire Diaries, Grey´s Anatomy and Ghost Whisperer.
Besides several musical projects (Early Bird, Stars & Dust), Tobi is also a band-member of the highly acclaimed Postrock group "Suchtmaschine".
In January 2013 Tobi´s "Early Bird Mix" of Alex Clare´s single "Hummingbird" won the Remix competition and has been chosen by the artist to be given away as a free Download to his fans around the world: "Really impressed with the simplicity and feel. This was really beautifully done, gave me goosebumps…" (Alex Clare via Facebook)
In October 2013 Tobi´s new project Waterbird entered the Top 10 Itunes-Rockcharts with their track "Gotta Go", known from the Tom Tailor TV-Spots.