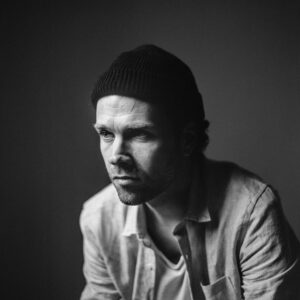 Tobi Vogel is a music composer for Adverts, TV, Film, Games and Artists from Hamburg/Germany. He studied Popular Music and Media (Master of Arts) at Detmold´s esteemed "Hochschule für Musik", one of the leading institutions for professional music education in Europe.
Since 2008 Tobi  has written music for brands like Aachen Münchener, Nivea, Schwarzkopf, Porsche, Coke, OBI, Renault and Microsoft.
For the american TV-Spot of Maxwell House, Tobi Vogel collaborated with the british singer Olivia Broadfield who racked up over 50 TV placements such as Vampire Diaries, Grey´s Anatomy and Ghost Whisperer.
In January 2013 Tobi´s "Early Bird Mix" of Alex Clare´s single "Hummingbird" won the Remix competition and has been chosen by the artist to be given away as a free Download to his fans around the world: "Really impressed with the simplicity and feel. This was really beautifully done, gave me goosebumps…" (Alex Clare via Facebook)
In October 2013 Tobi´s new project Waterbird entered the Top 10 Itunes-Rockcharts with their track "Gotta Go", known from the Tom Tailor TV-Spots.
Besides several musical projects (Early Bird, Stars & Dust), Tobi is also a band-member of the highly acclaimed Postrock group "Suchtmaschine".
In 2017 and 2019 Tobi released two instrumental rock albums as "Robin and the Modest":
With 'Eftychia' Robin and the Modest presents us with a truly exquisite instrumental rock album. Don't be scared, it's the good kind of instrumental. The kind from the 70ies, when music was able to take the time to tell a story. And by that, the debut from Robin and the Modest sneaks its complex and masterly way into our ear and subsequently into our hearts. Sounds grossly exaggerated? It should be. Albums like it are rare theses days. First-class craftsmanship and an aim for the sophisticated recipient. Typically North German without the babble. Truly the sound for every situation in life. With it, we can orchestrate our own history each and every day. Namely our own soundtrack, which we listen to in the car, when other people just go to work. It takes us away for a little time-out from our desk or keeps us in a good mood while jogging to somewhere over the rainbow. Committing Carl M. 'Grabi' Grabinger as a drummer, who already has been fine-tuning the groove of the Henrik Fleischlader Trio, is further proof, how comprehensive the musical selection of the project is. The Russian orchestra musician Maria Grigoriyeva played the string part in the title track and ballad 'Little Bird'. Various other musicians hopped on board too during the writing process. 'Eftychia' is an overflowing cornucopia of musical gems, with which Tobi Vogel, the man behind Robin and the Modest builds an effective wall against the paralysing boredom from the consensus laboratories of the major labels.
In 2022 Tobi started his new Singer/Songwriter project "robin." His debut album "Brandungslücken" was released on vinyl in September 2022: http://linktr.ee/robin.musik